Autism may be one of the most misunderstood disorders in the world. As a developmental disorder affecting social and life skills development, it has been long been subject to misinformation as to why it occurs, how it affects people, and especially why diagnoses are on the rise. Even though diagnostic criteria for autism has changed two times in the last twenty years, panic has set in since the Center for Disease Control and Prevention (CDC) reported that 1 in 68 people are diagnosed with autism as of 2014 (opposed to 1 in 150 in 2000). Everything from vaccines to genetics has been scrutinized to try to explain why autism occurs and has prompted a push to find a way to "prevent" or "cure" the disorder. And this quest to "fix" or "cure" autism has pushed autistic people to face a world at best not accessible to them and at worst outright hostile.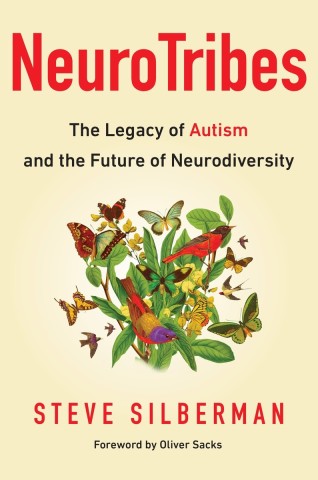 Science reporter Steve Silberman argues that there might not be anything to panic over. Expanding on his 2001 Wired article "The Geek Syndrome", his new book NeuroTribes: The Legacy of Autism and the Future of Neurodiversity explores the history of autism—from simultaneous "discoveries" in Austria and Maryland, to "refrigerator mothers," to the modern autism advocacy movement. And through all of this, Silberman shows how autism has been plagued by narrow interpretations and how the modern era is changing them. The New York Times Bestselling book is being touted as changing how we see autism from a "disease" to a different way of life. PopFront interviewed Silberman to discuss his book in detail.
PopFront: Can you explain what neurotribes are?
Silberman: I invented that word based on an idea by Irwin Lazar, the founder of the Children's Hospital in Vienna where Hans Asperger worked. Lazar tended to think of humanity as "clans" or "tribes," based on inborn skills and aptitudes that each person had. So instead of seeing the children in his clinic as patients, Lazar saw them as future engineers or future farmers or future bakers. What he saw the job of the people working in the clinic as determining each "tribe" each child was in, and helping them express their maximum potential by developing methods of teaching them that would suit their particular learning style. Hans Asperger developed this idea and ended up discovering the autism spectrum because he was prepared to look for natural groups of people within the population of children at the clinic. Continue reading →