This piece is the first of the ongoing series "Neurowrites" – where disabled writers comment on politics, society, and media. Contributing writer Zoey Giesberg was diagnosed with autism at the age of 2 and writes about her life and experiences at Jumping Out of the Fishbowl and is a regular contributor to PopFront. She holds her masters degree in social work from the University of Southern California.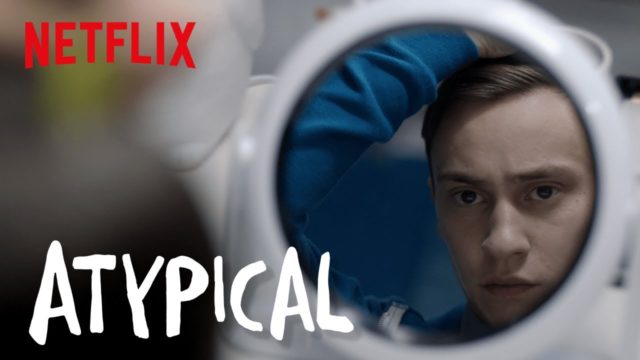 By Zoey Giesberg, MSW
When I was young and was unaware of my autism diagnosis,I did not have a reference point for autistic people because there was no representation of Autism in the media. I only knew about autism through a Baby-sitters Club book. The book, entitled Kristy and the Secret of Susan, was about one of the titular "baby-sitters" taking on a non-verbal autistic charge and I honestly don't remember much about it, except that the main character Kristy decides to leave her autistic charge Susan alone after unsuccessfully trying to force her to integrate with other kids. I didn't much care much for the book at the time despite being a big Baby-sitters Club fan, and I'm sure if I read it now I'd be appalled at how the characters were written and treated. Either way, I didn't have a reference point as to what autism was because I didn't really have that much exposure to it in media. I had characters that I liked and related to, but none that felt especially representative of me as an autistic girl.
I think it's safe to say that the days of autism being a non-entity in pop culture are coming to an end. Since diagnoses have risen in the last twenty years, movies and television have slowly come to recognize and insert autistic people as characters. Various television shows like Girl Meets World, Sesame Street, Parenthood, and Community have featured characters explicitly stated or implied to be on the autism spectrum. The 2016 crime thriller "The Accountant", starring Ben Affleck as an autistic accountant was a unexpected box office hit and is green-lighted for a sequel. And this August, Netflix premiered a dramedy series about an autistic teenager looking for love called "Atypical": Trailer: https://www.youtube.com/watch?v=ieHh4U-QYwU&feature=youtu.be