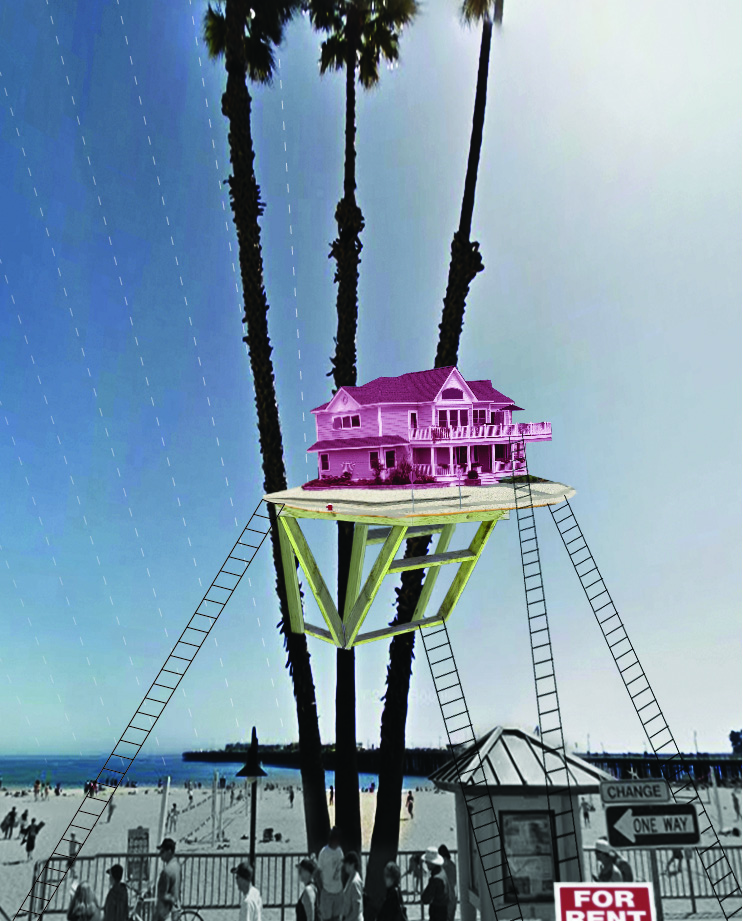 Santa Cruz County has taken quite a bruising in terms of housing costs. Despite being an ill-advised commute to Silicon Valley and having a much more working-class constituency, Santa Cruz County is the fifth most expensive in the US for renters. This is even more remarkable considering that the southern parts of the county are primarily farmland, that at least 20,000 residents are university and community college students, and that there are few high-paying industries besides higher education.
Hence, there's a deep question as to why housing is so expensive in Santa Cruz. One theory touted is that despite the more working-class constituency, housing is subject to inelastic demand. Since shelter is a requirement to merely survive, demand for it is divorced from market price changes. Yet "inelastic demand" feels like a free-market euphemism. Landlords do not have to explicitly collude, but know that they will be paid when they raise rents. Working people have no choice but to pay them—or, as both students and farmworkers often do, live 2 or even 3 to a bedroom.
Housing, unlike tea, pineapples or manicures, is not an optional expense, nor a commodity. Yet it is treated as such by investors and financiers. It is not recognized as a right. The need for housing can mean life or death, shelter or homelessness, for many people. So it is unsurprising that renters have strong feelings. But, how can renters, the large majority of us, fight back against a system that tells us housing is not a right?
One piece of evidence that the housing kettle has boiled over? Craigslist. Continue reading →